There's nothing quite like a FRANKIE4 sneaker.
To put focus on the uppers, we have lots of reasons why we design ours the way we do.
The features of our shoes have evolved over the years, ensuring the product we are delivering you now is better than what we made a decade ago.
10 years of Design Evolution - Over 34,000 5-star buyer reviews - 2019 Good Design Award
Keep scrolling to learn more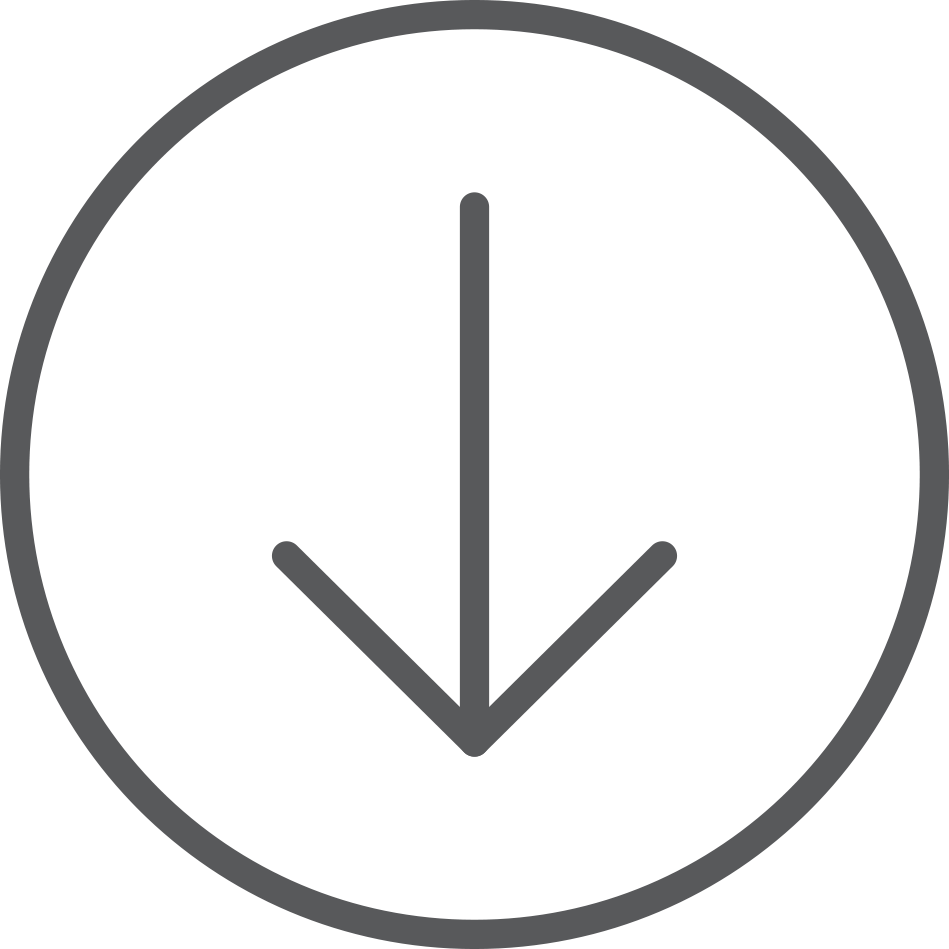 Reducing the breaking in period
HOW OUR SHOES ARE DESIGNED TO WORK WITH THE FOOT, NOT AGAINST IT
Read how our features can assist with heel movement and avoid a breaking in period:
Avoiding the "break-in" period
"Goldilocks" heel counters
Reducing the breaking in period
HOW OUR SHOES ARE DESIGNED TO WORK WITH THE FOOT, NOT AGAINST IT
Read how our features can assist with heel movement and avoid a breaking in period:
2. Essential Heel Movement
3. Avoiding the "break-in" period
4. "Goldilocks" heel counters
5. When there's more to it
Starting with the toes... hidden soft lining!
The toe area of our sneaker uppers have a hidden soft foam lining to help minimise sheer stresses, by reducing friction and pressure on the skin in the forefoot area. No two feet are the same; our foam lining is to help accommodate the ones that often experience 'rubbing', discomfort and/or skin damage.

Now to the heel counter...
working with your heel, not against it.
Firstly, let's talk about foot movement so you understand why your heel bone needs to move in your shoes.
The foot has 26 bones and many more joints connecting them - it is a magical piece of engineering.
During normal walking, there is a period when the heel rolls inward, and a period when the heel rolls outwards. It is necessary for the heel to do this when walking and moving so it can act like a shock absorber for all the joints above it, and to also function as an efficient lever during push off.
To add to this, your heel also needs to move in other directions, like normal 'upward/downward' motion in the heel counter from heel strike to push off.
All these natural, and essential, movements of the heel must be able to occur comfortably within the heel counter area of footwear.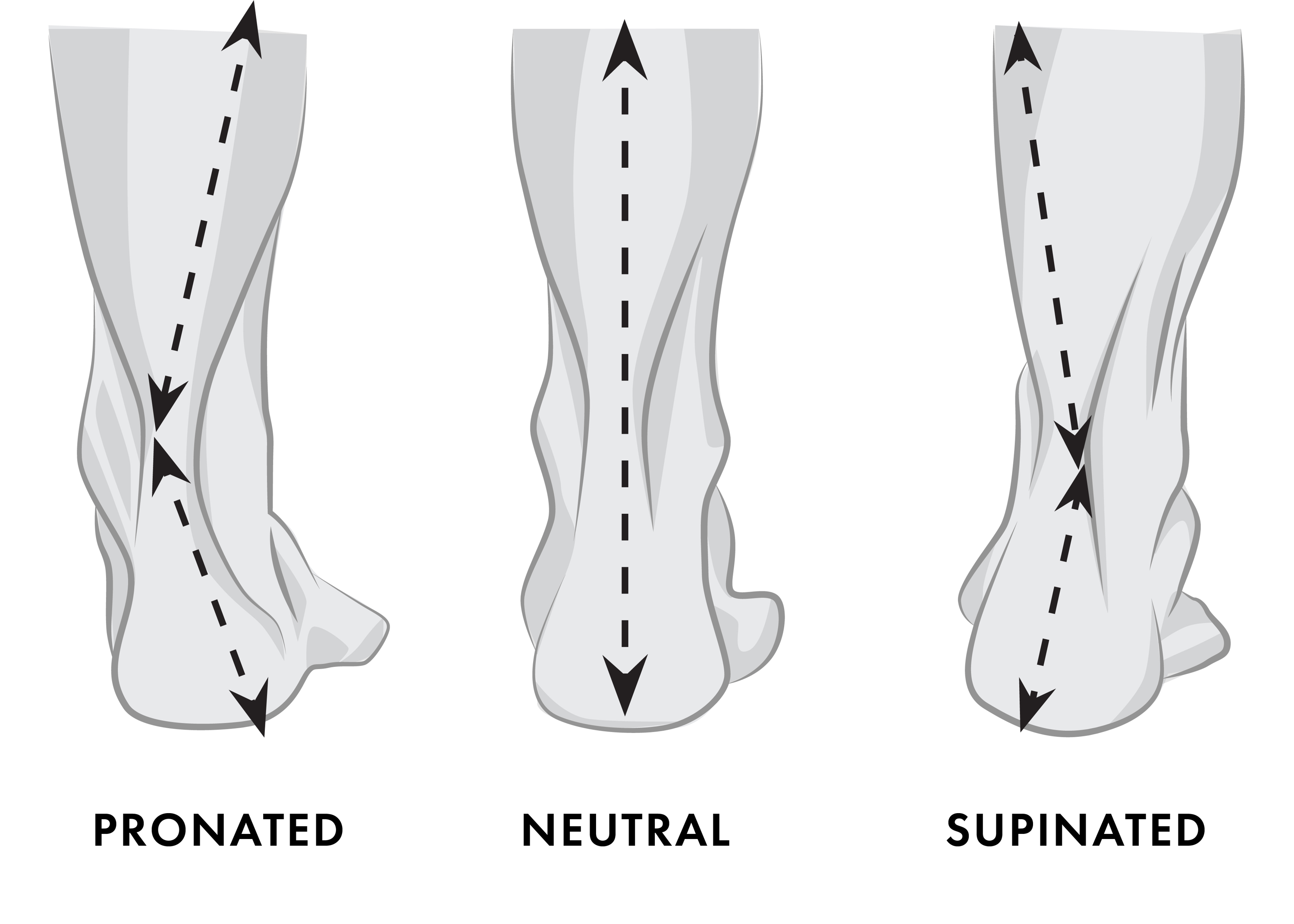 "Without pronation, ground forces would have to be absorbed suddenly and directly by the support structures, causing problems related to excessive stress"
(Érica Q. Silva, 2020)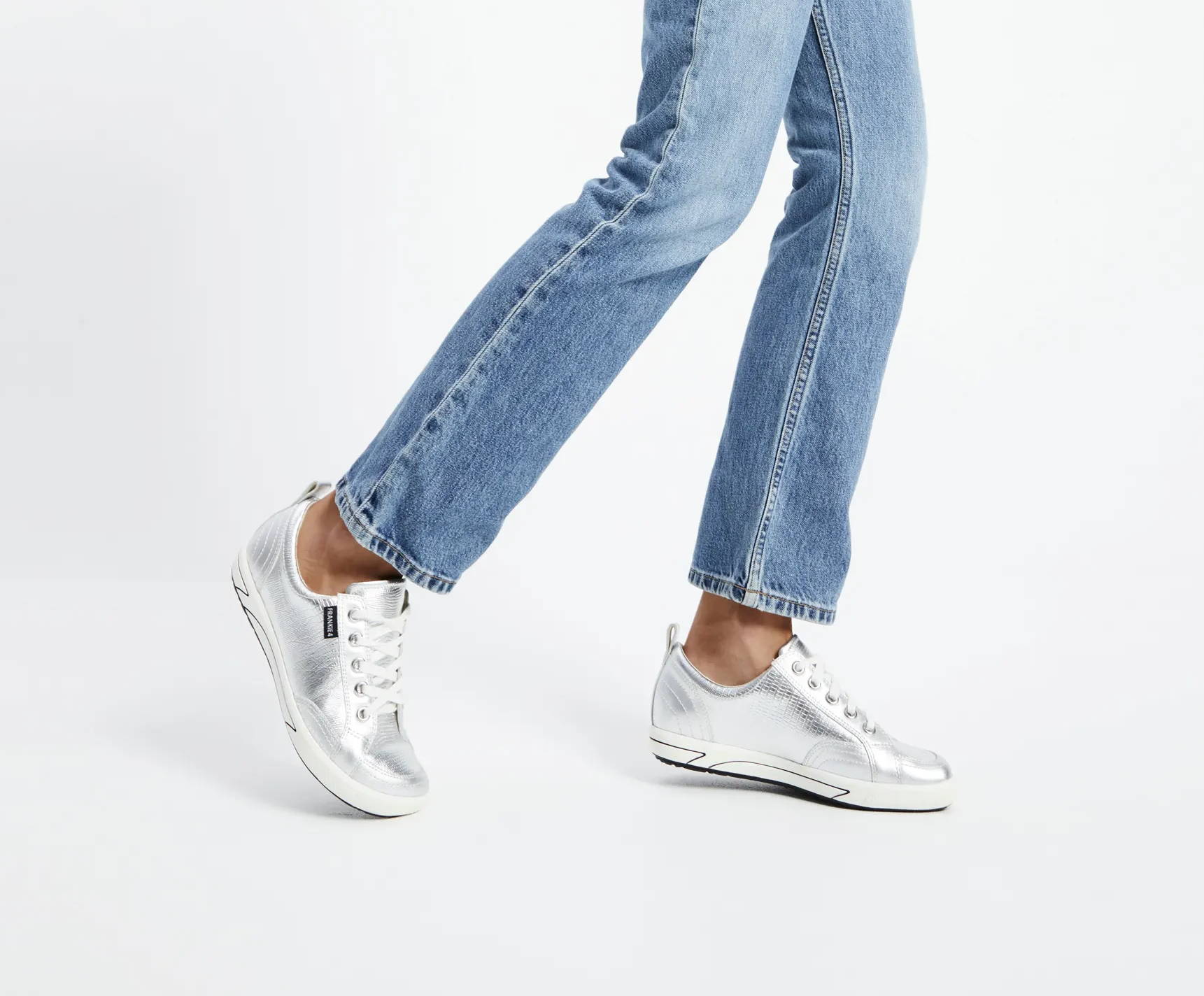 How we've reduced the need for a 'breaking in period'
It's not uncommon for us to have customers ask if there will be a 'breaking in period' with our shoes, particularly around the heel. In most cases with our heel counters, we simply do not have a need for this.
A 'breaking in period' often happens when heel counters are too firm to comfortably accommodate the wearer's heel movement and their particular heel shape. The wearer's heel has to endure a time of 'rubbing' on the heel counter to help 'soften it up' and/or to re-shape it to move better with the wearer's foot (not against it).
Our styles have a "Goldilocks" firmness heel counter, not too firm and not too flimsy. Meaning you should be able to have that comfort from the very first wear and avoid having to 'break-it-in' to soften the heel counter.
We understand that every foot is different. Despite our best efforts to negate the need for a break-in period, some people have conditions or unique characteristics which increase their need for a gradual wear-in. But what we have done, is revised our design that has enabled us to see how we have reduced the chance of discomfort from rubbing.
How we evolved to the "Goldilocks" heel counters.
The original development of our leisure sneakers though, saw us implement a 'firm heel counter' rule. There is a train of thought with some that shoes should have a 'stiff' or 'firm' heel counter to reduce how much the heel 'rolls in' or 'rolls out', and to help 'hold the foot better'.


In fact, it's what we had thought too, and was why our original Ellie style had overly firm heel counters. By this we mean a heel counter that feels stiff with fair to high resistance to bend when you are holding the shoe and applying pressure from the back of the heel counter with your thumb.


Back then, when our founders were in full swing with their podiatry clinics, the feedback from their patients and customers on FRANKIE4 was taken on. Our team were able to see first-hand, how heel counters that were too firm could cause blistering and discomfort, without any benefit of 'holding or supporting the heel better'.


We're not ashamed to admit our Ellie style sneaker went through five versions on the market, each time giving us feedback to perfect her design. We have taken this recipe and applied it in our large range of leisure sneakers and casual styles today.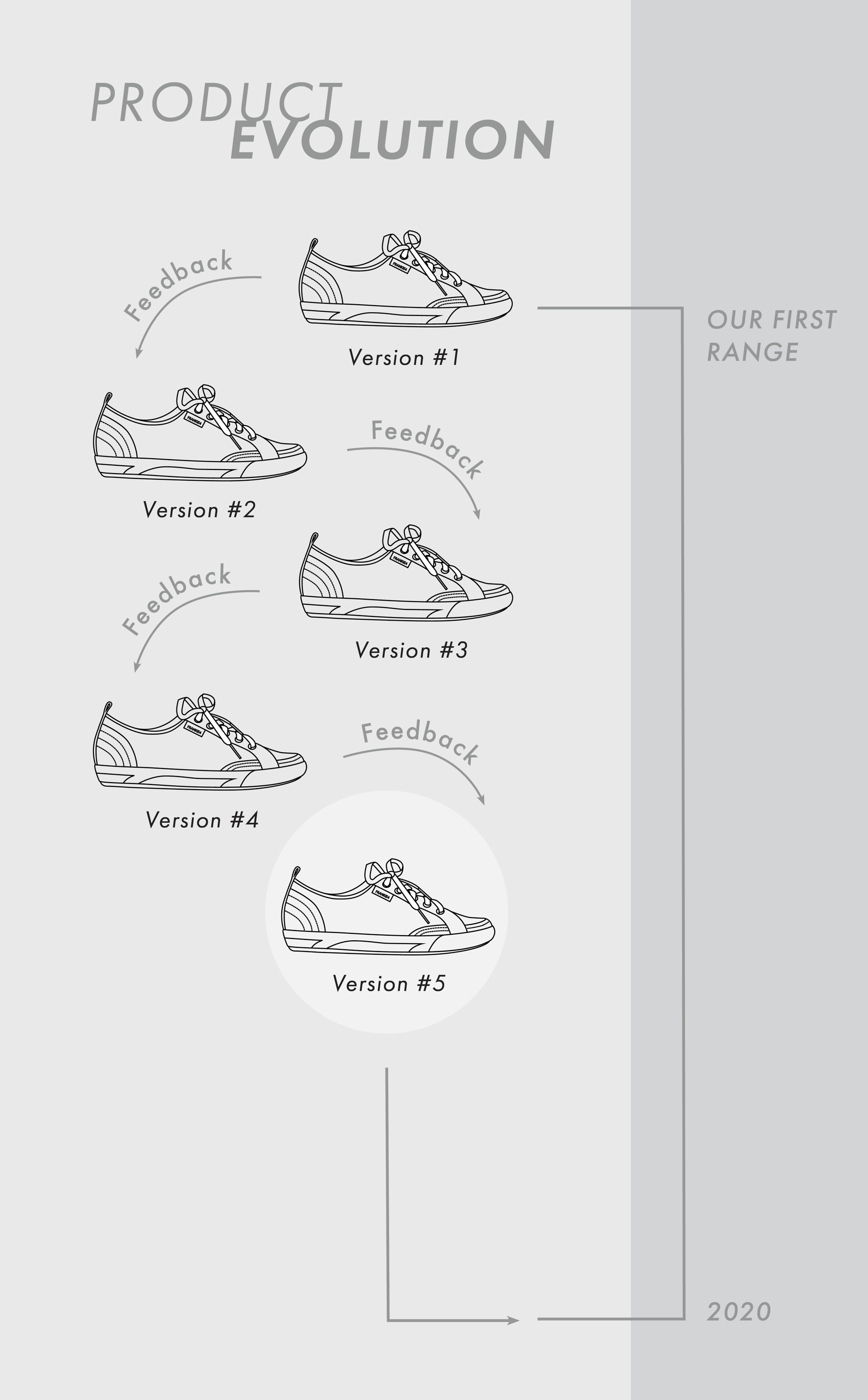 Working with the heel, not against it.
With access to more modern materials and sophisticated techniques, we now have heel counters which have a softer cupping effect on the heels, as mentioned, it's what we call;
The "Goldilocks" firmness – the heel counter is not too firm and not too flimsy.
High quality, wearing well over time, our "Goldilocks" heel counters cup the heel whilst flexing with the natural movements - minimising shear stress, friction, and pressure on the skin.

The past decade has seen a significant difference in the way we are able to help prevent and alleviate foot pain now, compared to our original sneaker styles. With over 10,784 5-star reviews from verified buyers on our casual sneakers alone, they are well and truly trialled and tested.
When there's more to it...
There isn't up to date literature or actual valid evidence -based findings that confirm what the ideal 'firmness' of a heel counter should be in casual sneaker styles or casual styles in general to optimise wearer comfort and function.


In regards to stiffer heel counters helping to control 'rolling in' of the heel, some research suggests that in 'running shoes' the heel counters may affect some of the calcaneal (heel) pronation motion but probably not all the much, inferring that moderate to high stiffness heel counters likely do similar things, but will do more than the least flexible (flimsy) heel counters (2).


These studies are on 'running sports' shoes, not casual sneaker styles or casual styles in general - so whilst we could 'apply the theory' to support why we choose a medium firmness heel counter, we don't really need to. We make our design decisions based on experience, on the direct feedback we get from our customers, and our own wear testing.


On our 10-year journey, we've tested on the market both 'firm' heel counters and our "Goldilocks firmness" heel counters; with thousands of pairs sold for female feet it has been a research project in itself for us!


Ultimately, the heel is going to continue to move in the shoe regardless of the heel counter stiffness properties – for us, it's all about finding the better design recipe for the type of shoe to complement that fact, whilst at the same time achieving 'heel support' and 'arch support' in ways that are most comfortably effective.


What we've learnt over this time is that the blanket advice that a heel counter needs to be 'firm', isn't accurate. We've witnessed too many variables and reasons that make this suggestion counter-productive for many women.


For example; peoples foot biomechanics, skin types and anatomically shaped heels are all different- many types will face challenges with a heel counter that is too firm.


There are so many differences in shoes themselves due to their designs and material properties that can impact customer comfort if the heel counter is too firm. For example, a shock absorbing sole is a great attribute to a sneaker - but can encourage heel blistering if the heel counter is too firm. We've found this is due to the heel movement visibly seen in softer, shock absorbing soles that compress and rebound under the foot with each step, compared to harder soles that don't compress and rebound with each step. In our experience, a heel counter that isn't too firm can better accommodate the variances in heel movements we see across different sole types, helping to reduce the risk of heel rubbing.


With all the variables at play- this is why studies on footwear are inherently difficult to standardise and measure (not to mention the difficulty in trying to accurately measure how joints in a foot move within shoes).


At FRANKIE4 we consider all of these variables when designing our product and are committed to continued evolution. We will do this with real feedback from our customers, the ones who are first-hand wearing our shoes. Our "Goldilocks" heel counter firmness (not too firm, not too flimsy) has been an important design improvement, based off real feedback. So important in fact, that is has been applied across all our styles. We want you to be able to put on your shoes and be able to wear them comfortably from the very first step.

So what supports the heel then?
To support the wearer's foot, we focus on the components under the foot to help influence foot function. For us, this is the FRANKIE4 sole and Support Footbed, it's what we consider the foundation for the foot. With clever contoured footbeds and crafted sole designs, the foot can be supported, cradled, and cushioned to move and sit in a way that helps reduce and alleviate common foot symptoms.  

In a nutshell - the role of the upper.
The upper as a whole is designed to hold your foot within the shoe; with minimal compression of joints and soft tissue,
minimal shear stress and friction to skin, and to comfortably position the foot on the FRANKIE4 Support Footbeds with each step.

What if I wear orthotics?

We've found the same rules apply when putting an orthotic in footwear.
The wearers heel will still move on the orthotic within the heel counter of the shoe (which makes sense!).
Customer comfort is key - so finding the right style for your foot with your orthotic is important - read more here.
Caroline McCulloch
Founder
B. Podiatry, B. Physiotherapy
Alan McCulloch
Founder
B. Podiatry, P.G.Dip in Human Movement Studies
Sara Taylor
Podiatrist
B. Podiatry (Hons)
Experience the FRANKIE4 difference.
Disclaimer: The contributors to this article make every effort to make sure the information provided is accurate. All content is created for informational purposes only. The information regarding our products is not intended to replace professional or medical advice relevant to your circumstances. Discontinue use if you experience discomfort and seek advice from your health care professional.

This article contains copyrighted material. Reproduction and distribution of this article without written permission from FRANKIE4 footwear is prohibited. ©2021 FRANKIE4 footwear. All rights reserved.

6. References

Érica Q. Silva, A. N. M. J. S. S. P. F. H. D. K. M. C. M. E. D. a. I. C. N. S., 2020. The Association Between Rearfoot Motion While Barefoot and Shod in Different Types of Running Shoes in Recreational Runners. Journal of Sports and Science Medicine , 19(2), pp. 383-389.

Williams B, Does Heel Counter Stiffness Matter In Shoes? Podiatry Today. 2019 May.

(Bruce E. Williams, DPM, is a fellow and the immediate past president of the AAPSM. He is in private practice in northwest Indiana, where he specializes in sports medicine, biomechanics, and gait analysis.)

Stacoff A, Reinschmidt C, Stussi E. The movement of the heel within a running shoe. Med Sci Sports Exerc. 1992;24(6):695-701.

Van Gheluwe B, Tielemans R, Rossen P. The influence of heel counter rigidity on rearfoot motion during running. J Appl Bomech. 1995;11(1):47-67.




Alcantara RS, Trudeau MB, Rohr ES. Calcaneus range of motion underestimated by markers on running shoe heel. Gait Posture. 2018 June;63:68-72

Richie, D, DPM, FACFAS, FAAPSM. How to manage friction blisters. Podiatry Today. 2010 May. Volume 24 - issue 6, June 2010