FRANKiE4 Heels
FRANKiE4 is all about offering you a healthier option to styles you love to wear. Our high heels are no exception, they exist so women can enjoy the fashion of a high heel, yet still feel comfortable.

 The hidden functional footbed helps support and cushion the forefoot.Let's be FRANK (no pun intended)...we weren't designed to wear high heels, and we aren't saying high heels are good for your feet to strut around in all day. What we ARE saying is, if you're a lady who likes to rock a bit of height, our high heels are a healthier option for your feet.

Our specialised footbeds are dual density, meaning they have a soft outer layer to provide cushioning, and a firm under-layer to provide heel and arch support. Cushioning and support is biased to where it is needed in a high heel style. Clever, we know!The designs also ensure adequate width across the forefoot to minimise compression. This helps enable the foot to function as well as possible at a high heel angle.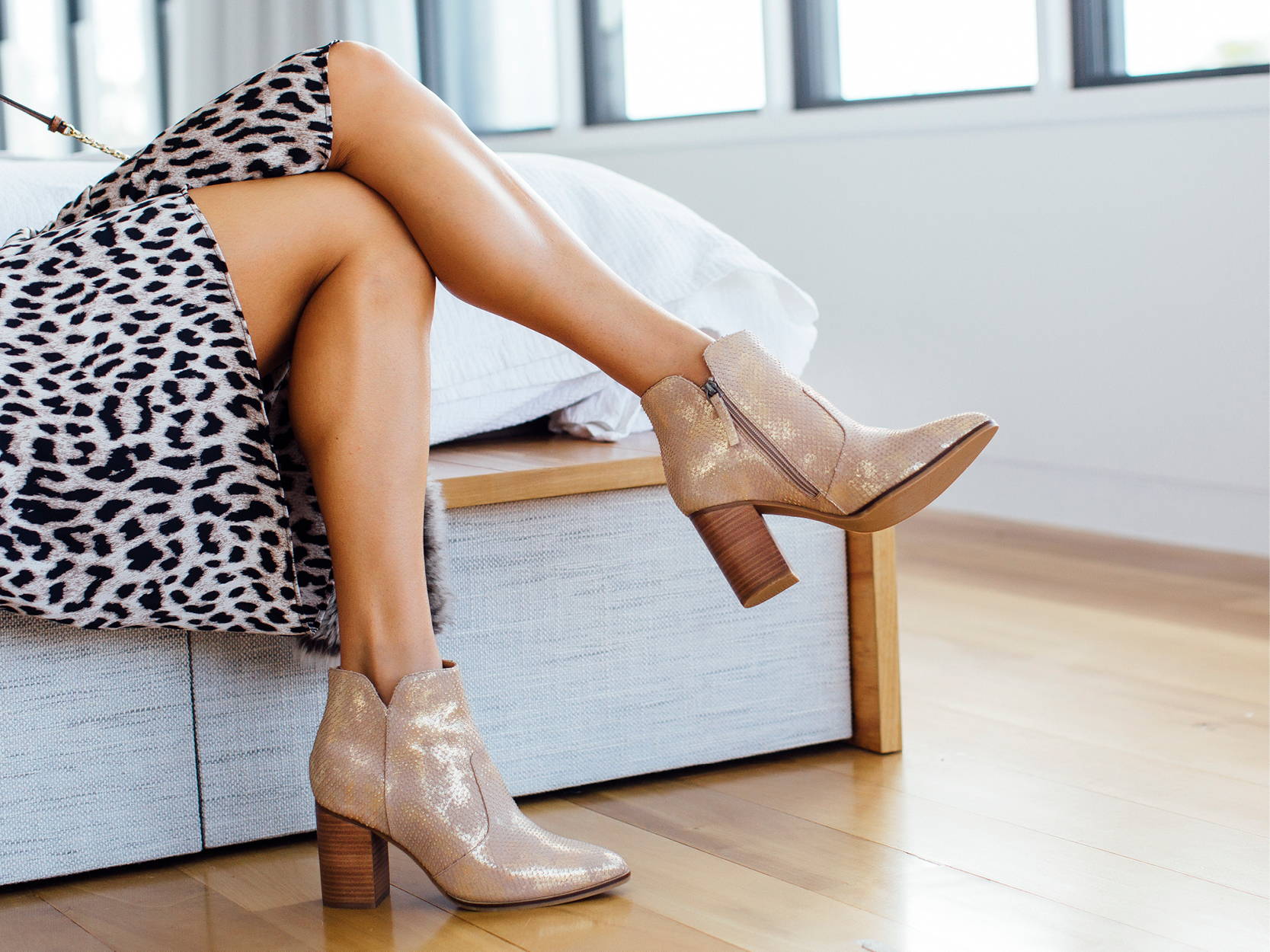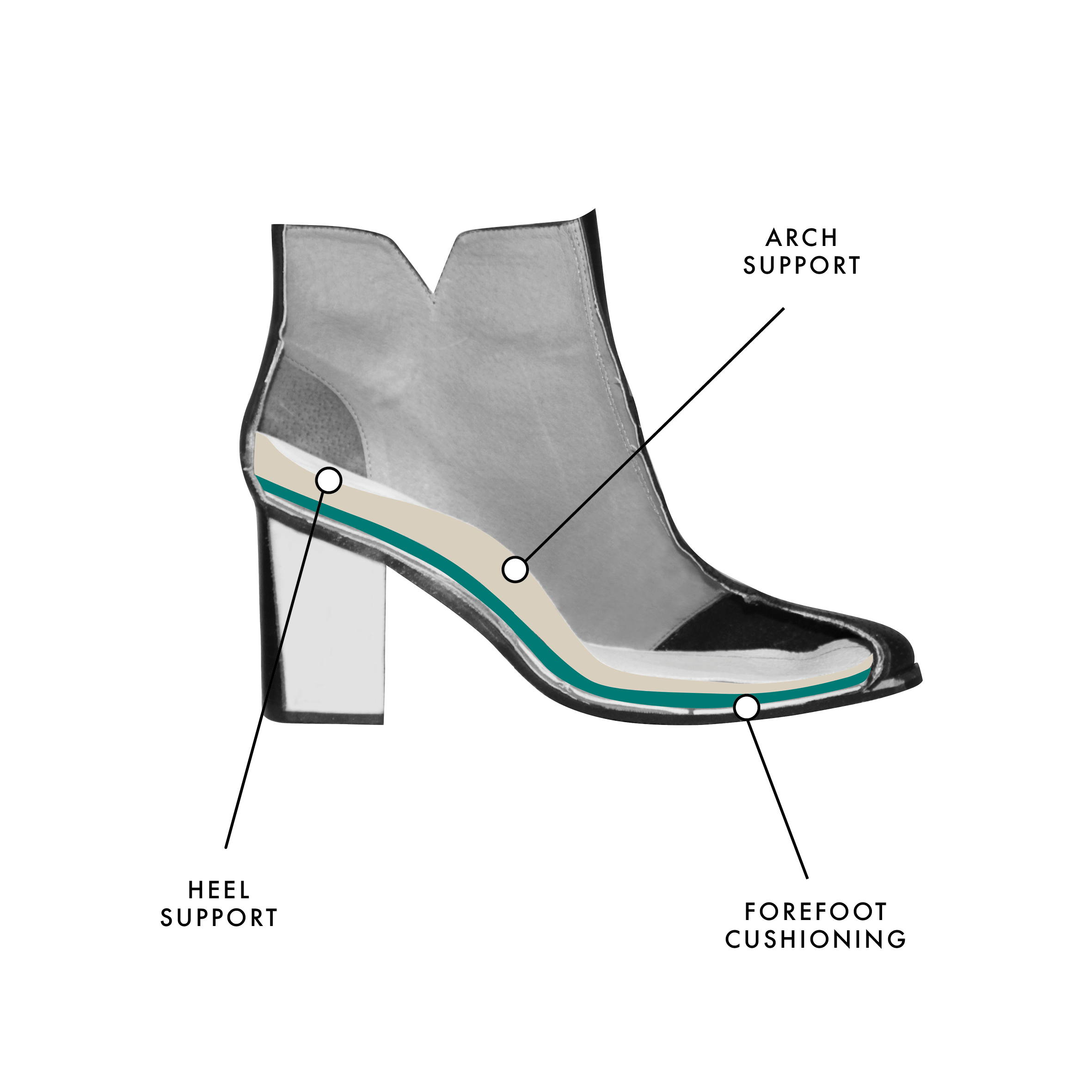 We know, rocking a pair of heels can make you feel a million bucks! The reality is that, whilst they may look good on the outside, if they're not good on the inside, they could be causing irreparable damage to your feet. This is why FRANKiE4 should be your go-to when choosing a pair of heels!

Walking in high heels alters joint angles which, in turn, increases the work placed at the hip and knee. This can predispose long-term wearers of high-heeled shoes to pain anywhere from the back down through your lower limbs.

The cost to society as a result of surgeries required to correct hammer toes, bunions, and morton's neuroma excision is huge - it has been estimated that 75% of these surgeries are a result of, or at least aggravated, by the use of high-heeled, high-fashion footwear.

As the height of the shoes you're wearing increases, the peak pressure shifts towards the big toe joint and overloads it. The big toe joint is a very important joint, so damaging this can lead to myriad secondary foot problems.

Long-term wearing of footwear that increases forefoot pressure (rather that the occasional increased pressure when you wear naughty shoes to special occasions), may be responsible for nasty foot symptoms, secondary to wearing high-heel shoes.