FUTURE-PROOF YOUR FEET WITH OUR CULT-FOLLOWED COLLECTION
SNEAKER DESIGN ICONS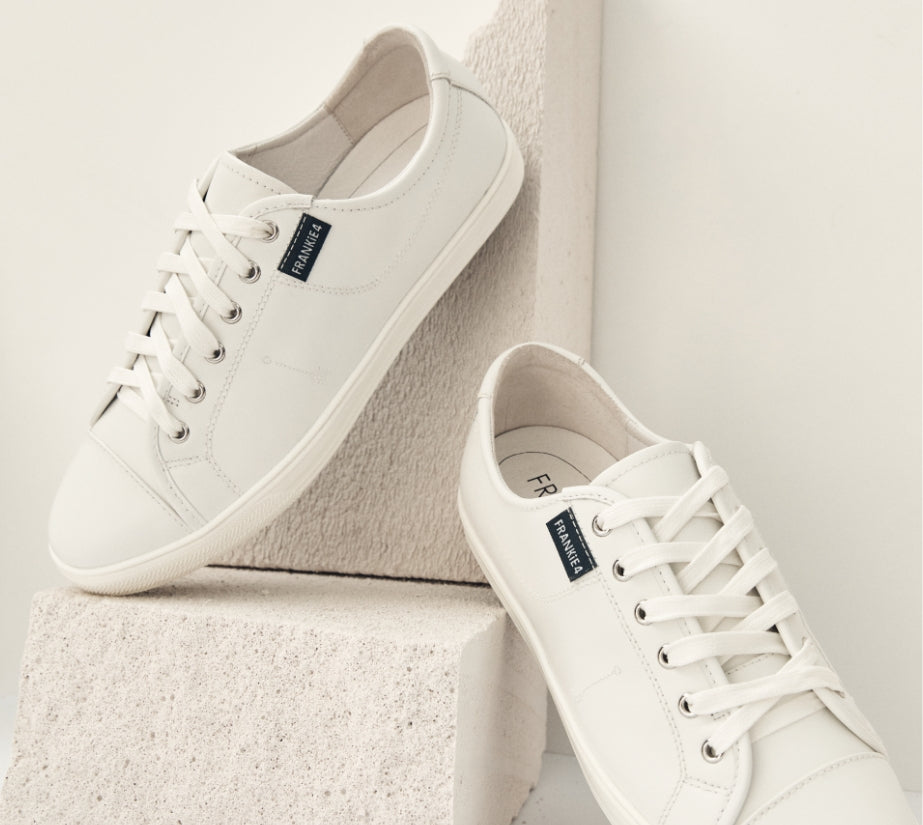 COVETABLE KICKS
From slip-ons to low-tops and lace-ups, we have the high-tech sneakers to suit your style. All FRANKIE4 kicks are crafted with luxe leather and layered support for comfort that knows no bounds.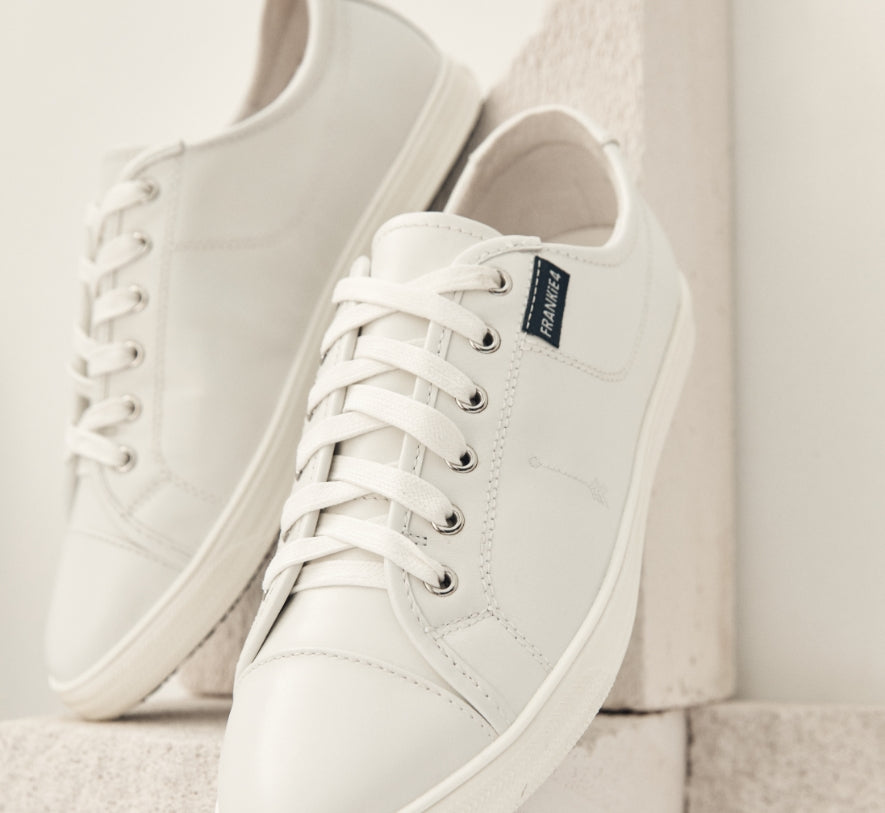 Nat
Fresh, fashion-forward and cult-followed for a reason, Nat is our most-loved sneaker style. This versatile pair also has a hidden elastic gusset, so you can wear them with or without laces.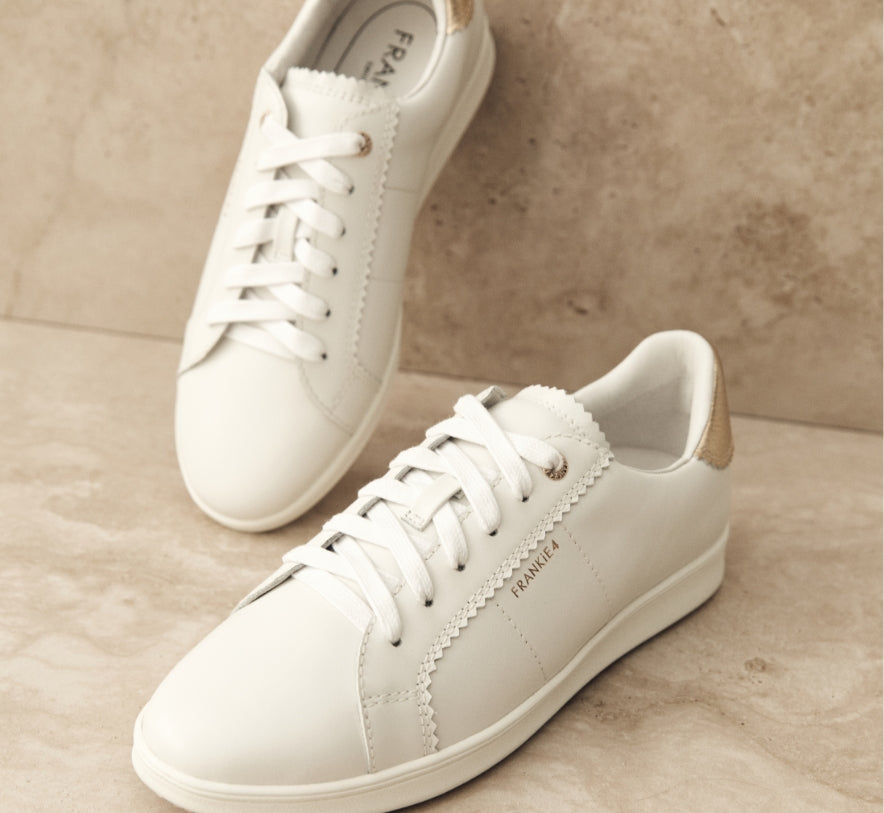 Jackie
Our community's go-to sneaker, Jackie makes status style part of your every-day look. With a sleek frame, luxe leather, and unbelievably lightweight construction, this best-selling pair delivers iconic fashion and all-day comfort.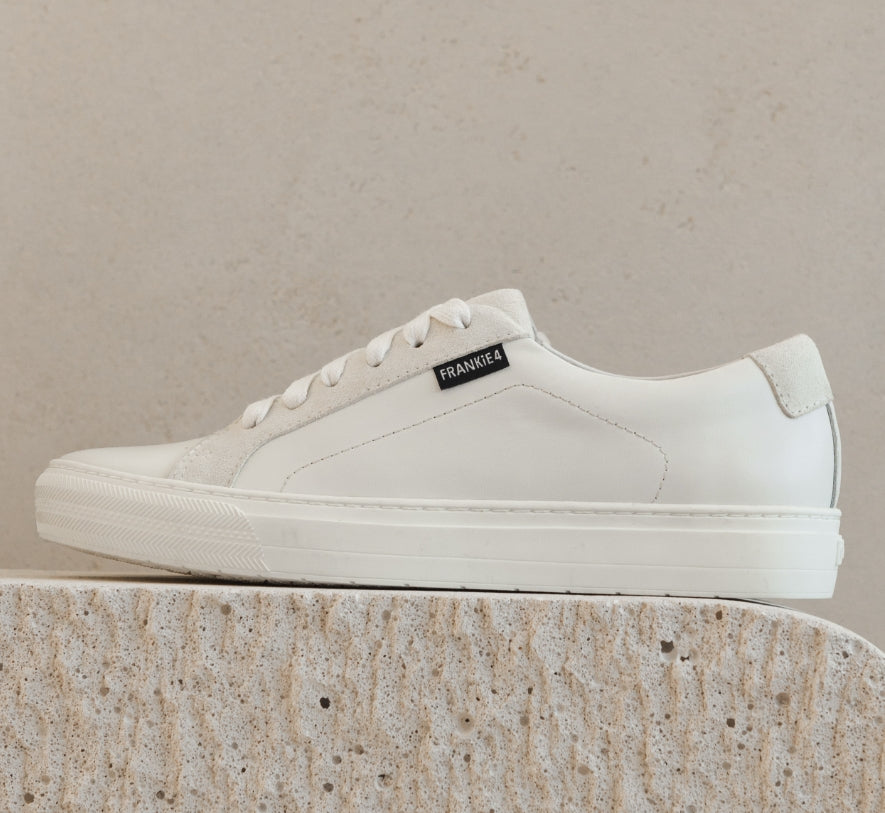 Mim
This must-have pair is equipped with innovative layers of support and cushioning and is designed to take comfort to the next level, all while supporting your body and style.
THE SCIENCE BEHIND OUR SNEAKERS
Our supportive sneakers are the product of years of Podiatry expertise and practice with every innovative feature designed to help reduce, and prevent common foot symptoms. Considered components and modern materials are the key to how we achieve this—along with our signature comfort customers tell us is 'soft-as-a-cloud'.
Elements like our Sole Hero™ Footbed's layers of contoured cushioning and shapely curves work in tandem with our lightweight, shock-absorbing soles make our kicks the ultimate in all-day comfort. Topped off with over 23,000 five-star reviews, our sneakers are destined to be your new sole mates.
Sole Hero™ Footbed
Podiatrist designed two-zone support
Sole Saver Pack™
Tailor your fit narrow to wide
Leather Upper
Gold & silver rated materials
Signature Sole
Increased traction & shock absorption
"In my job I stand for 8-12 hours and only have half hour break to sit and the Nat's are the most comfortable shoes I have ever owned. My poster is better, no more sore back or legs and it is now supporting the arches in my feet so they don't drop any further"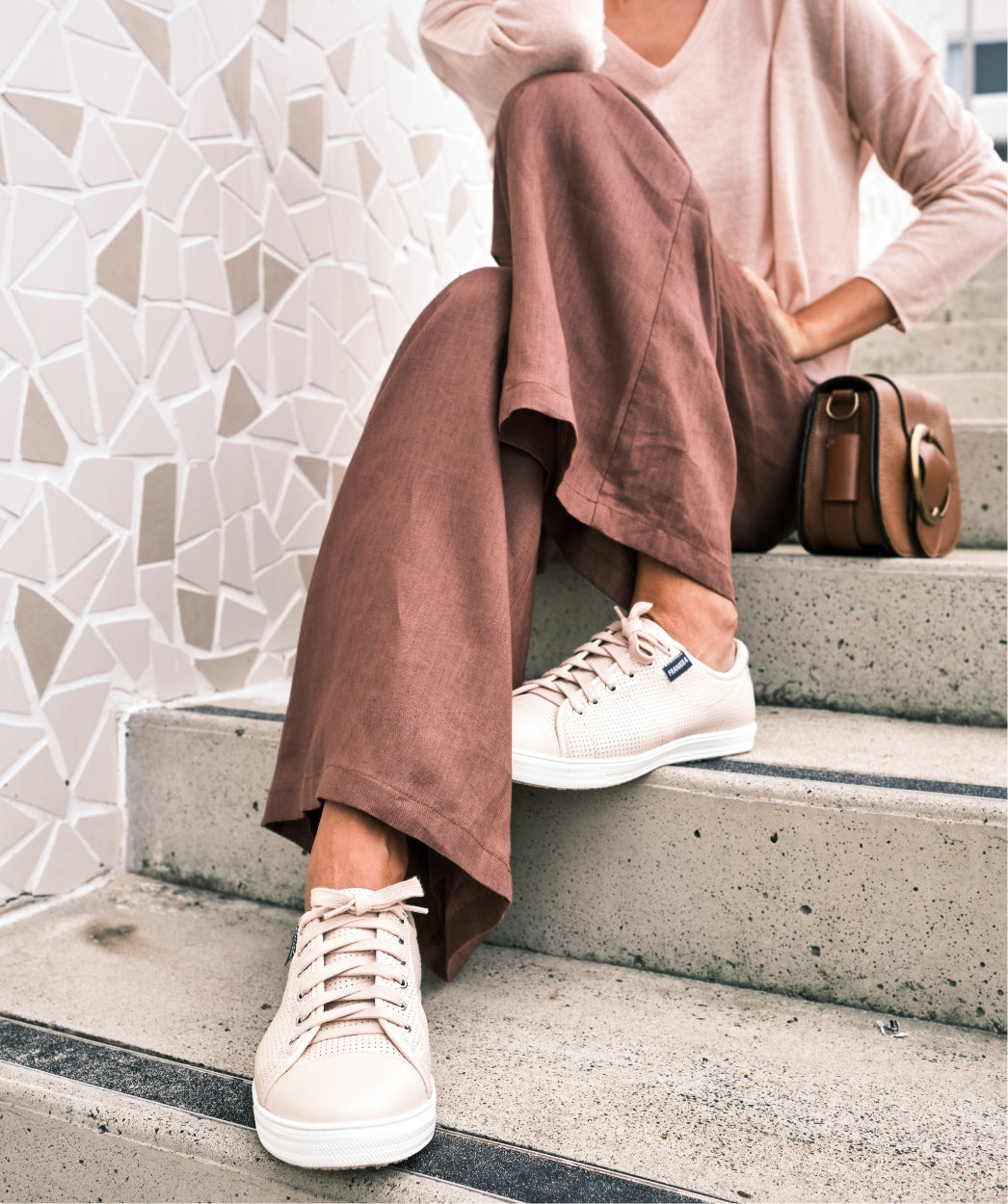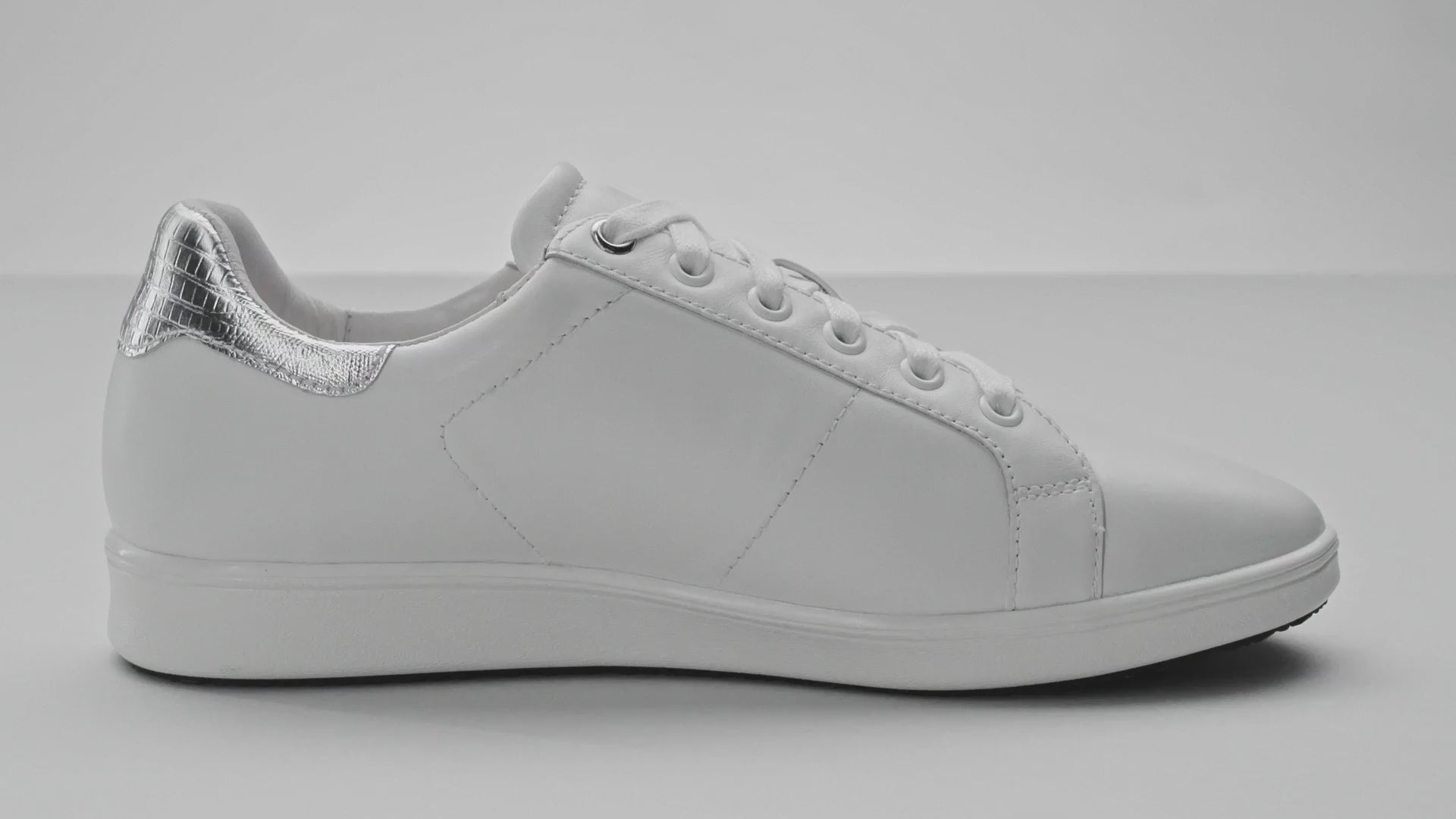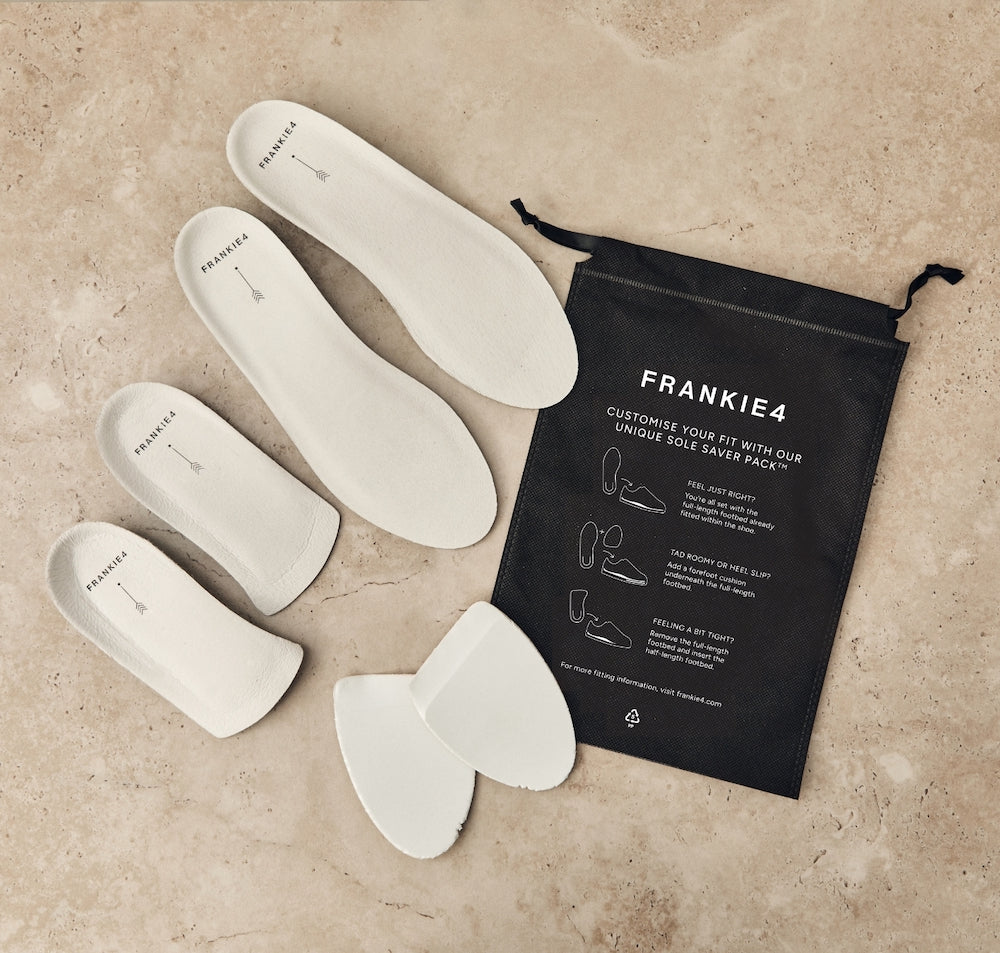 OUR DIFFERENCE
Founded by Podiatrists, FRANKIE4 is changing the way women experience footwear. 
With body mechanics in mind, our Sole Hero™️ Footbed aims to alleviate and prevent arch and heel pain (plantar fasciitis), and forefoot pain.
---
Disclaimer: We make every effort to make sure the information provided is accurate. All content is created for informational purposes only. The information regarding our products is not intended to replace professional or medical advice relevant to your circumstances. Discontinue use if you experience discomfort and seek advice from your health care professional.