THE HERO INSIDE EVERY FRANKIE4 SHOE.
SCIENCE AT THE HEART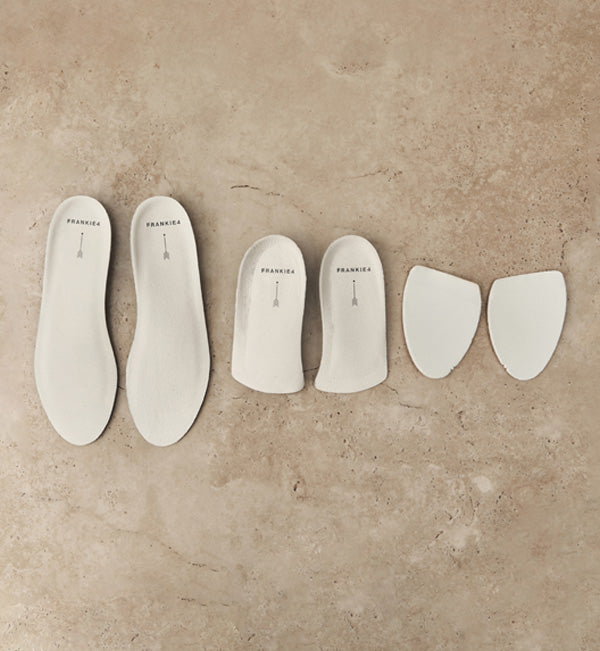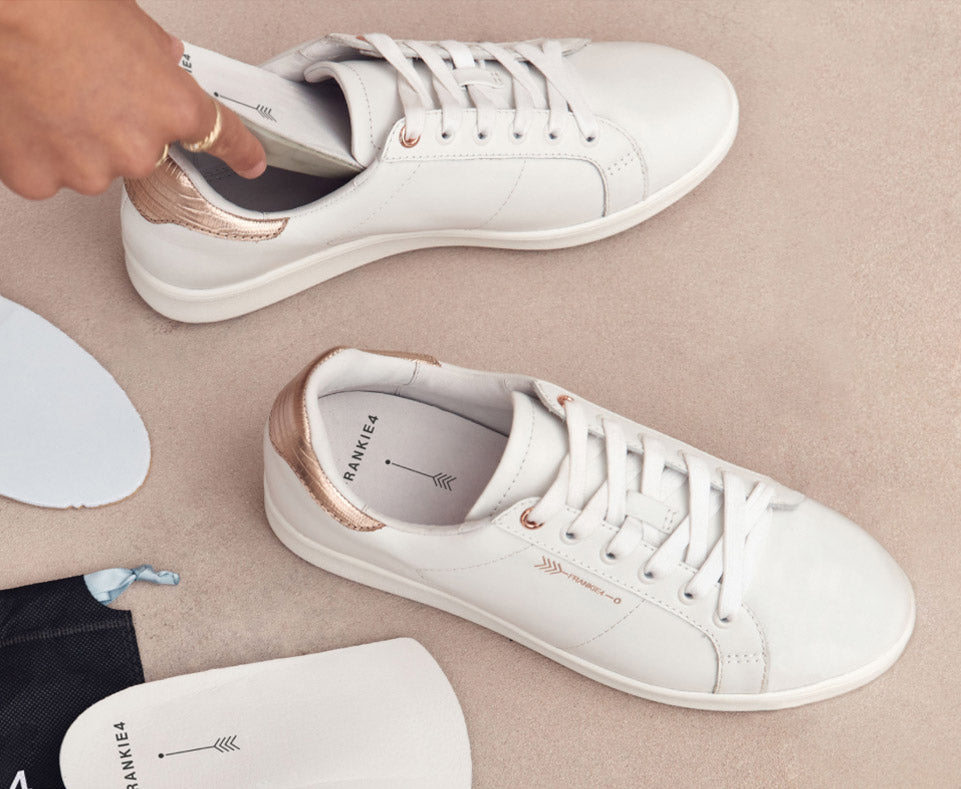 SCIENCE | STYLE | ALL DAY | ANY DAY
EXPERIENCE THE DIFFERENCE
After years of study, trialing and testing, our Podiatrist founders created their own one-of-a-kind Sole Hero™️ Footbed. Enabling soft support in every FRANKIE4 shoe.
Why? Because they'd had enough of sole-destroying shoes and knew that a better footbed had the power to improve the fate of women's feet.
A legendary design was born, meticulously crafted with curvaceous and contoured layers that work hard to help put an end to crippling heel pain (like plantar fasciitis), arch pain and forefoot pain, with the aim to create a healthier foundation for the feet.
---
Disclaimer: While all our products are designed with care by our experienced team, every foot is different and some may experience better results than others. If you have a specific condition you are looking for help with, you may wish to discuss with your health professional how our Sole Hero™️ Footbeds will benefit you. The information regarding our products is not intended to replace professional or medical advice relevant to your circumstances. Discontinue use if you experience discomfort and seek advice from your health care professional.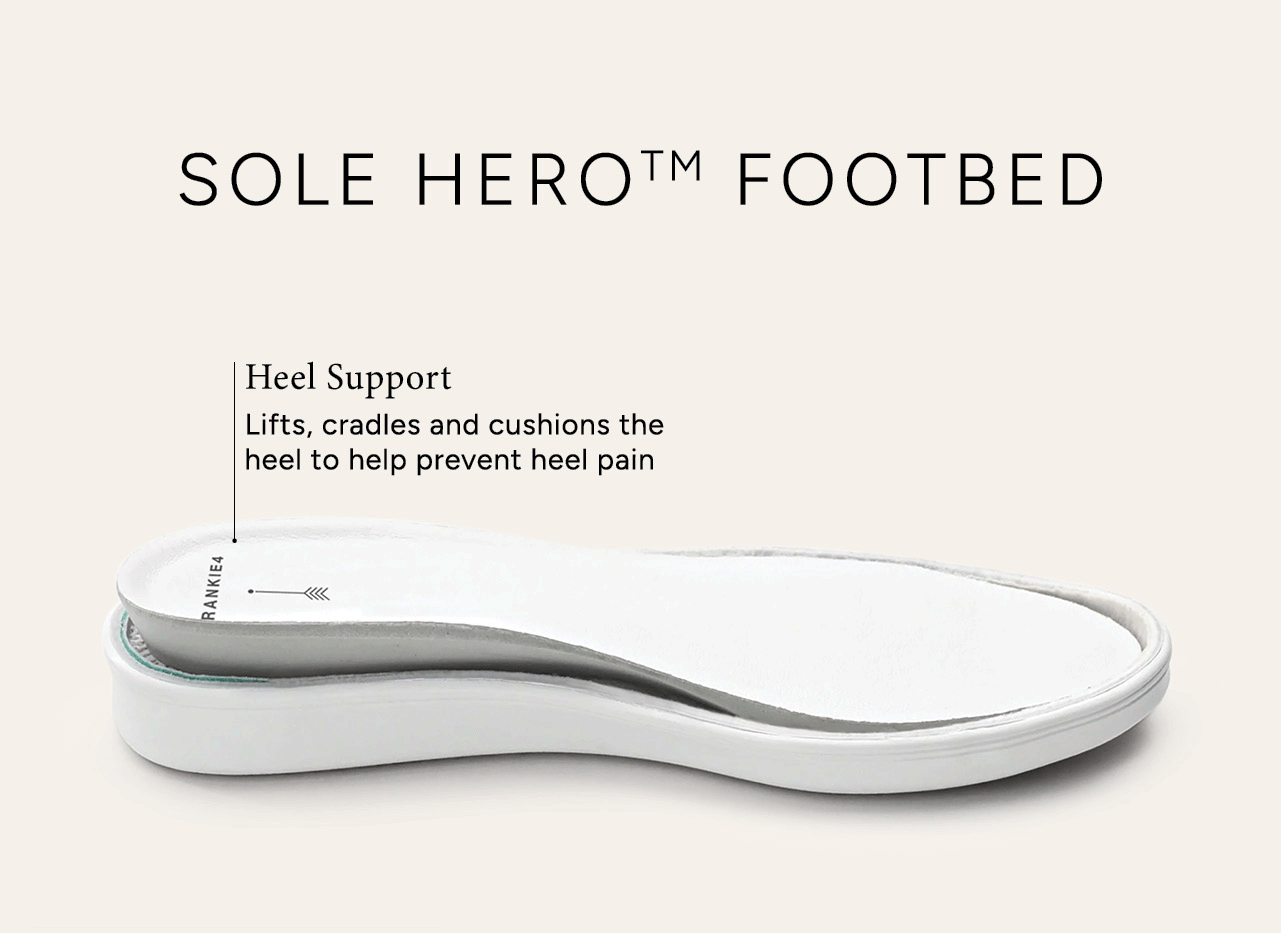 HOW DOES IT WORK?
Our Sole Hero™️ Footbeds lifts, cradles and cushions the heel, while its arch support goal is to help with better lower limb alignment. Cleverly hidden in the design are two-zones of cushioning, with the aim to prevent pain points. You'll find our revolutionary footbed built into all sandals and heels, and adjustable in boots, sneakers and most flats. Thanks to our Sole Hero™️ Footbeds, investing in FRANKIE4 footwear has become a simple first step in tackling pain and reducing foot woes.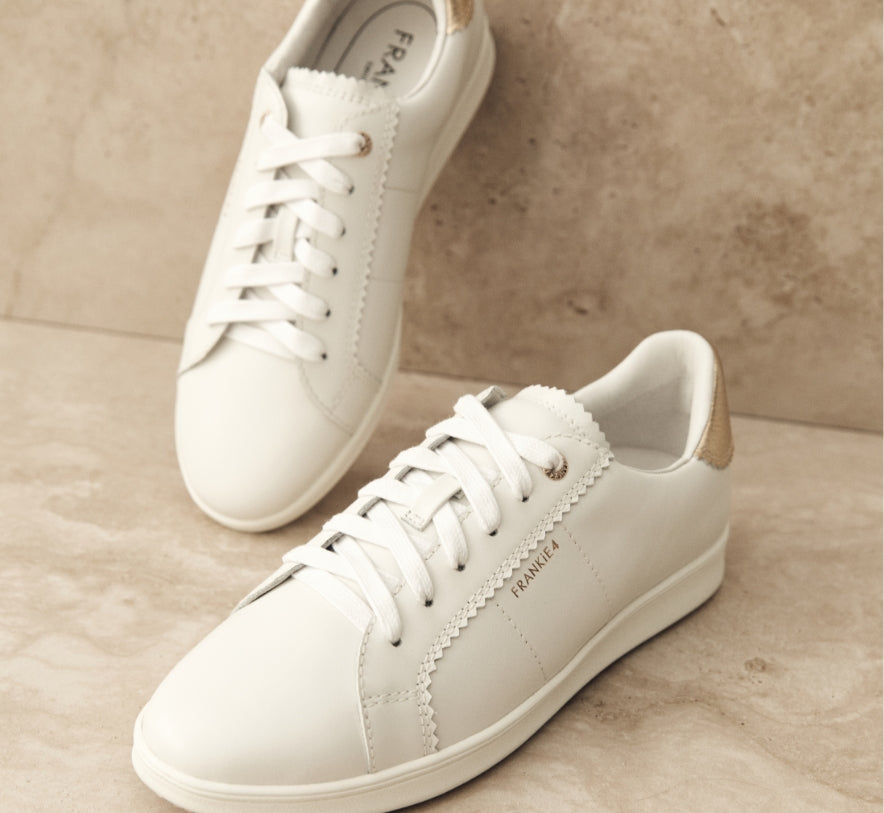 OUR DIFFERENCE
Align
The Sole Hero™ Footbed is designed with the aim to help create better alignment (or movement) in the foot and leg by supporting the heel and arch with soft contours. 
Cushioning
The Sole Hero™ Footbed is loaded with cloud-like cushioning where it's needed most. Featuring layers of contoured materials with differing softness, it is designed with the aim to provide shock absorption and to increase comfort underfoot when standing and walking on hard surfaces.
Wellness
Taking wellness to the next level with award-winning design, centred on our podiatrist founded history.
Responsible Design
For over a decade, responsible and innovative design has been at the core of all we do.
Giving Back
We are proud of our global charity partners who work tirelessly for families in their time of need.
Community
Empowering women from the ground up with style created by women, for women.